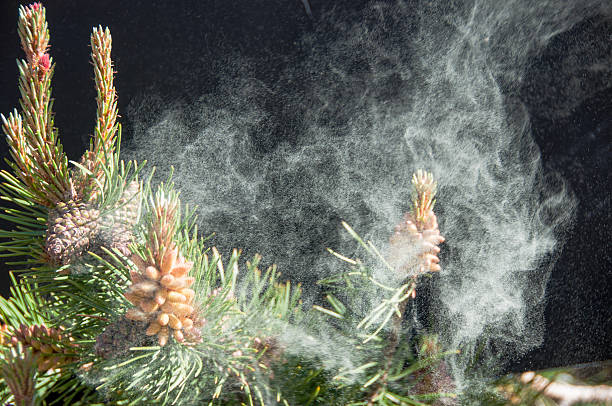 Forgotten superfoods are all the rage these days and for good reason. These foods offer amazing health benefits that most people are unaware of. One such food is pine pollen. Pine pollen has been used as a natural remedy for centuries and is now gaining popularity in the Western world for its effect on the immune system. In this blog post, we will discuss the benefits of pine pollen and how it can boost your immunity!
Do these Superfoods have effects on the immune system?
Yes, they do!
Pine pollen is especially beneficial in boosting the immune system. This is due to its high concentration of nutrients and antioxidants. Pine pollen contains vitamins A, B, C, and E, as well as minerals such as zinc and selenium. These nutrients are essential for a healthy immune system. Additionally, pine pollen contains a type of antioxidant called flavonoids. Flavonoids are known to protect cells from damage and help fight off infection.
So how does pine pollen boost immunity?
Pine pollen works to boost immunity by fighting off infections and protecting cells from damage. The nutrients in pine pollen help to strengthen the immune system, while the flavonoids help to fight off infection. Additionally, pine pollen helps to reduce inflammation throughout the body. Inflammation can weaken the immune system, so by reducing inflammation, pine pollen helps to keep the immune system strong.
If you are looking for a natural way to boost your immunity, look no further than pine pollen! This forgotten superfood is packed with nutrients and antioxidants that are essential for a strong immune system. So next time you are feeling run down, reach for some pine pollen and give your immunity a boost!
Pine Pollen Overview ( History and Benefits)
Pine pollen has been used for centuries in traditional Chinese medicine. The powerful anti-inflammatory properties of pine pollen are thought to help treat a wide variety of conditions, from allergies to arthritis. Pine pollen is harvested from pine trees when the male cones release their pollen. The pollen is then collected and dried, before being made into powders, capsules, or tinctures.
Today, pine pollen is widely available online and in health food stores. While there is still much to learn about the potential health benefits of pine pollen, its long history of use suggests that it may be worth a try for those looking for natural ways to improve their health.
Other Benefits of Pine Pollen
Pine pollen is also known for its anti-aging properties.
Pine pollen can help to improve digestion and reduce inflammation in the gut.
Pine pollen is a natural source of energy and can help to increase stamina and vitality.
Pine pollen is also known to promote hair growth and improve skin health.
As you can see, pine pollen is a truly amazing superfood with many benefits. If you are looking to boost your immunity or improve your overall health, add pine pollen to your diet! You won't be disappointed.
Final thought
There is no doubt that pine pollen is a powerful immune booster. It is packed with nutrients that support the immune system, including vitamins A, C, and E, carotenoids, selenium, and zinc. Pine pollen also contains phytosterols, which have anti-inflammatory properties.
In addition, pine pollen extract has been shown to stimulate the production of white blood cells and increase the activity of natural killer cells. All of these effects work together to boost immunity and help the body fight off infection. Whether you are looking to prevent colds and flu or simply want to support your immune system, pine pollen is an excellent option.
Reference
https://www.frontiersin.org – Experimental study on the effect of pine pollen on the immune system

https://www.surthrival.com – Pine Pollen and Its Immunity Powers

https://lupinepublishers.com – Pine Pollen – The Health Booster